Big Data Analytics
Summer Experience
in the USA
Big Data Analytics Summer Experience in the USA
2019   |   2018   |   2017   |   2016   
 
To enhance students' global perspective in technology, and foster their awareness as well as appreciation of intercultural differences between Hong Kong and the USA, each year the Department supports a number of well-performing students to participate in the Big Data Analytics Summer Experience organized by the University of Missouri. The students have an opportunity to be exposed to the latest technologies in a well-structured course comprising classroom learning, seminars and hands-on exercises making use of software platforms including Hadoop, MapReduce, Pig Latin and Hive.
---
Big Data Analytics Summer Experience in the USA 2019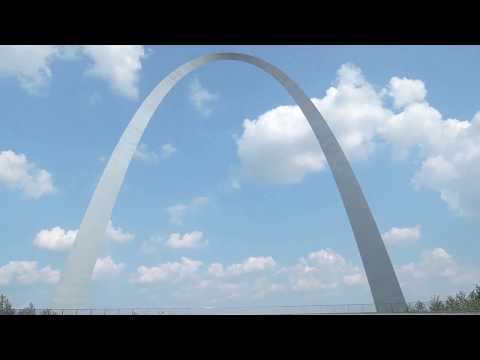 Feedback from participants
In the Big Data Analytics programme conducted by University of Missouri, I gained a lot of experience and this program really did broaden my horizon. I did not only learn about Big Data and Machine learning, but I also immersed myself into the American culture and also made some new friends.
DAWIEANG Phudis, BScCS Year 1 student
It's an experience I feel I've learnt an awful lot from. I believe I've developed an inner resilience, in the face of immense culture shock and homesickness, and I'm incredibly proud of myself for that. It took time, considerable patience and persistence to make myself feel at home and adapt to these changes, and as result I feel I have matured considerably. I am aware of my own limits and now fully appreciate that there is no shame in asking for help, that suffering in silence is neither noble nor helpful, but that I am ultimately much stronger than I think I am.
WONG Him Yau, BScCS Year 3 student
I am very grateful for this chance to not only visit the United States with funding support from the University but also have learnt so much new knowledge as well as getting acquainted with so many new friends along the way. All of this would not have been possible without the excellent teaching of the professor and the TAs, the amount of effort put in by the Department as well!
TAI Hsiang Yu, BScCS Year 1 student
---
Big Data Analytics Summer Experience in the USA 2018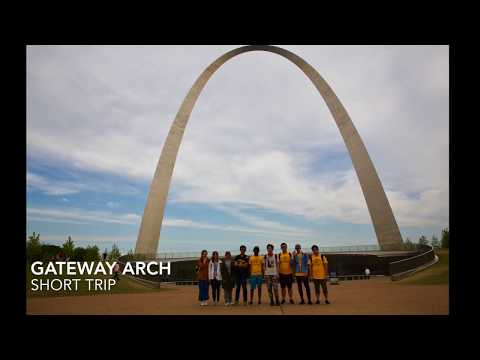 Feedback from participants
I study for myself instead of others. This is the blind spot I have been missing for many years. As a local student who has been experiencing a "nanny state" education since childhood, I always try to find a way to learn efficiently and thoroughly. After being immersed into one of the world best education systems, I think I have learnt my greatest lesson here.
LAO Choi Hin, BSc Computer Science Year 4 student
I have to tell you that going on exchange to the University of Missouri is by far one of the most amazing things that have happened to me, I would not trade this experience for nothing else in life not just for academic reasons, but I have grown spiritually. When you are away alone, you get to see life differently and you have more time to think and be at peace of mind, at least that's what my experience has been.
GUO Kai Lun Charon, BSc Computer Science Year 2 student
I have benefited a lot. This program opens up my eyes to the culture and academic life in the United States. It is a fantastic experience to improve my skills and knowledge in both academic and cultural sides.
LI Haoran Oliver BSc Computer Science Year 2 students
---
Big Data Analytics Summer Experience in the USA 2017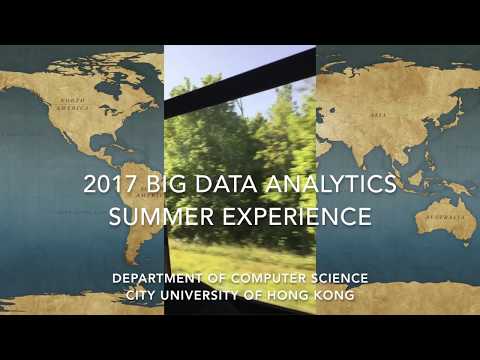 Feedback from participants
One of the most helpful aspects about the programme was that whatever we did in class during the morning class was followed by a lab session in the afternoon session. This enabled us to try out the techniques and/or software which were introduced to us in the morning session. This is of importance because it led to better retention and at the same time also gave us some real hands-on experience.
CHOUDHURY Archit, BScCS, Year 1
My time at the University of Missouri was the most memorable and valuable experience of my life. It was also the first time that I went to the United States and so, I was really excited about the trip beforehand. This programme was hosted by the Department of Electrical Engineering and Computer Science who made our study experience very knowledgeable. I was exposed to some very sophisticated and mind-blowing research projects on data mining, deep learning, VR technology, image classification etc.
DHURANA Dheeraj, BScCS, Year 2
Every person I met in this programme is good. Thank you, Dr. Shang and Dr. Xu, you taught us a lot about big data and were very patient with us. Thank you, TAs, Chao, Peng, Duolin and Fei, you have accompanied us throughout the programme, every day, every meal, you helped us with both study and life there. I would also like to thank our CS department and University for giving us the opportunity to go global and have such a wonderful summer. Without your support, we might never experience these wonderful things.
GONG Yanbin, BScCS, Year 1
Studying in the University of Missouri gave me a chance to have a glance of the life in USA as a college student and learn the concepts of Big Data and Neural Network. This experience has enriched my vision not only in computer science, but also broadened my vision of the world.
HO Shun Yin, BScCS, Year 3
---
Big Data Analytics Summer Experience in the USA 2016

Feedback from participants
During tutorials, teaching assistants taught us how to complete the tasks and provide plenty of help all along. Before the project deadline, they taught us how to structure our presentation and amend our slides. I would like to say thank you to Dr. Shang, teaching assistants - Zhaoyu and Junlin and all others who helped us a lot throughout the programme. The TAs were very kind, driving us around and hanging with us. I knew that they were busy preparing for their own Master projects but still, they never said "No" to us. They spent their free time with us and took us to places they liked. We would like to give our sincere gratitude for their help and support.
CHAN Lok Wing Ruby, BScCS, Year 3
We went to see Hannibal which is the hometown of Mark Twain. He spent his childhood there and his books Adventures of Tom Sawyer and Adventures of Huckleberry Finn are set in this city. We also saw a few museums attesting to the life of Mark Twain. After that, we went on a Mississippi river boat ride. It gave a wonderful view of the skyline. There was also a commentary on the river's history and legends, which was quite insightful.
Ninad TUNGARE, BScCS, Year 3
I am glad that I was selected to join the Big Data Analytics Summer Experience. The programme not only offered me a chance to experience the way of having lectures in the United States but also provided me an opportunity to experience the American culture as well as knowing people across the globe. The programme presents a great opportunity for us to explore the world. This Summer Experience hosted by the University of Missouri was well -balanced between academic components and social activities. I would like to say thank you to Professor Yi Shang, who taught us a lot throughout the four weeks we spent in the US. Furthermore, teaching assistants Zhaoyu Liand and Junlin Wang did way more than what they were supposed to do. As they said and I quote, "We are your tutors as well as your drivers and friends." I really appreciate their help.
WONG Nok Ching Joshua, BScCS, Year 3